CONTACT US
Tel: +86-371-6676-6667
E-mail: sales@hlcables.com
Fax:+86-371-8751-3085
Msn: WhatsApp:8615093102503
LSZH Fire retardant Power Cable
1.Fire resistant power cable 2.XLPE insulation 3.copper conductor 4.Halogen Free
Tel:+86-371-6676-6667 / E-mail:sales@hlcables.com


Introduction
The product structure:
Standards: IEC,ASTM,BS,DIN,NFC,AS/NZS,CSA,IS,etc. Conductor: Copper/Aluminum
Conductor screen:Semi-conducting Layer Insulation:XLPE Insulation Screen: Semi-conducting Layer
Metallic Screen: Individual and overall copper tape screen Bedding: PVC
Armoring:
Single Core: Aluminum Wire Armored (AWA)
Multicourse: Steel Wire Armored (SWA) or Steel tape armoured (STA)
Sheath: PVC,PE,LDPE,LLDPE,LSZH, Color:Red,black or as your request
Conductor Cross-section area is up to 1000mm2
Application:
The cable can be used for laying indoor, tunnel, underground , canal, water and seabed , etc . The cable can bear external mechanical pressure and moderate pulling force with different design , such as metallic armour , water proof material , corrugated alu sheath ,lead sheath etc.
Feature:
1. Copper conductor fire resistant xlpe cable
2. XLPE/PVC Insulated and PVC Jacket Power Cable
3. CCC IEC CE Certification
Productor decsription:
1. Voltage Uo/U 0.6/1KV
2. Material: Copper conductor, PVC jacket, PVC/XLPE insulation and 0.6/1KV (armoured) power cable
3. Maximum rated temperature of cable conductor is 70°C / 90°C .
4. Maximum conductor temperature is lower than 160℃ /250°C when cable is shorted for less than 5 seconds.
5. Perfect chemical stability, resistant against acids, alkalis, grease and organic solvents, and flame.
6. It has the characteristics of high hardness, resistance of high-temperature, anti-oxidation, corrosion resistance, etc.
Specification:
Type: Fire resistant cable , Standard: IEC CCC
Specification: 2-5 cores 2+1 3+1 4+1 0.5mm2-630mm2 etc.
Length: 100M 500M 1000M.
Parameter: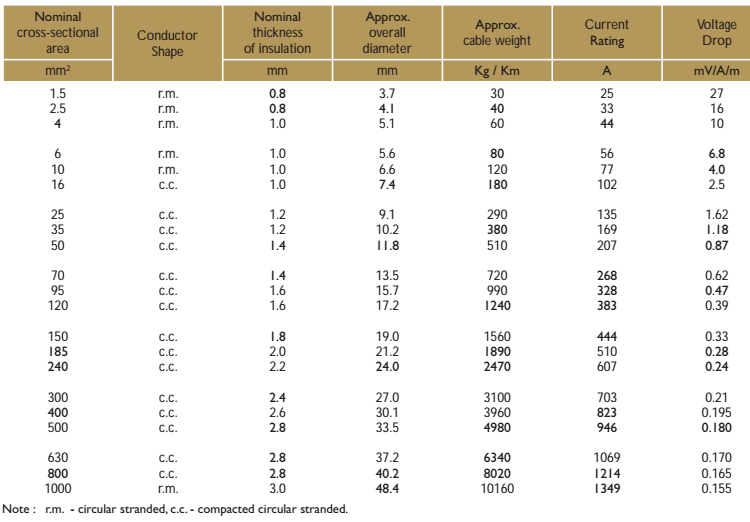 Related Products