CONTACT US
Tel: +86-371-6676-6667
E-mail: sales@hlcables.com
Fax:+86-371-8751-3085
Msn: WhatsApp:8615093102503
AAAC Conductor
1.Conductor:all aluminum alloy,2.Standard:ASTM B399/B399M-2004,3.Used for Overhead transmission.
Tel:+86-371-6676-6667 / E-mail:sales@hlcables.com


Introduction
AAAC Conductor application:
the product have been widely used in power transmission lines with various voltage levels, because they have such good characteristics as simple structure, convenient installation and maintenance, low cost large transmission capacity. And they are also suitable for laying across rivers valleys and the places where special geographical features exist.
Advantage:
Corrosion Resistance: AAAC exhibits excellent corrosion resistance specially in sea coast areas and in polluted industrial areas due to absence of steel core.
Lower Power losses: Since AAAC is homogeneous (with all strands of Aluminium Alloy) with no steel component the resistance of AAAC is lower as compared to ACSR.
Higher Ampacity: AAAC can carry atleast 15-20% extra current as compared to ACSR of equal size
Longer Life: Experience in foreign countries shows that All Aluminium Alloy Conductors are in service for over 60 years, which is about double the life of ACSR Conductors.
Surface Hardness: The surface hardness of AAAC is 80 BHN as compared to 35 BHN of ACSR. This reduces the damage to surface during handling and therefore leading to lesser corona losses and ratio interference at EHV.
Therma Stability: AAAC are stable upto 90oC against ACSR conductors which are st-able upto 75oC.
Higher Strength To Weight Ratio:Since AAAC has higher strength to weight ratio,span can be increased from 2 to 15% resulting in overall.

Detailed Specifications ASTM B399/B399M-2004 AAAC conductor: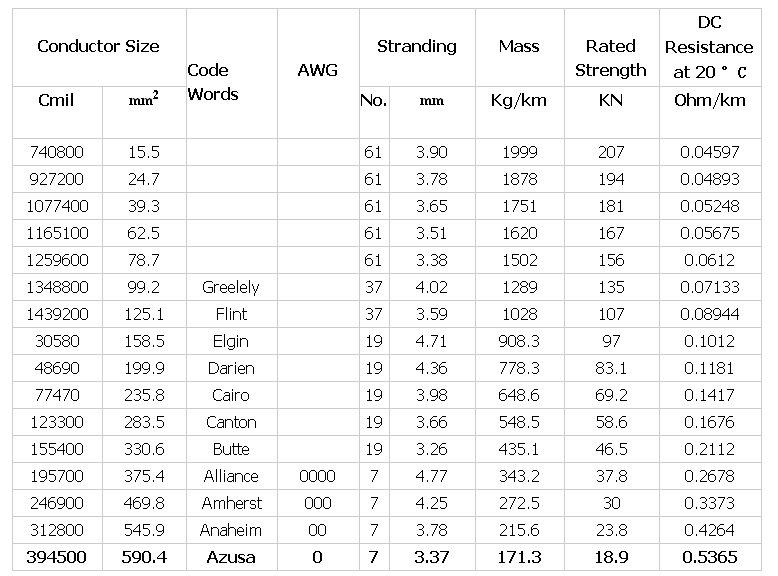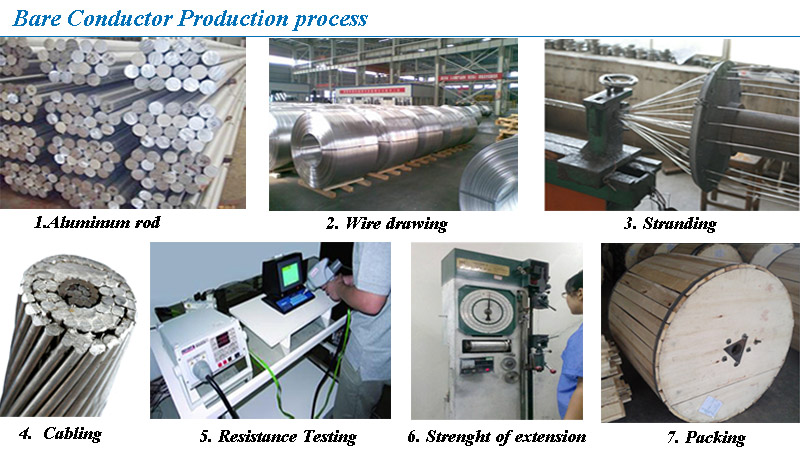 Related Products